What Is a Veneer?
A veneer is made out of thin pressed ceramic (porcelain) material used to recreate the natural size, shape, color, and function of your front teeth. They are similar to crowns but much more conservative and can be used to correct the gaps and crookedness between teeth, any chipping, discoloration, and wear. Veneers are considered a cosmetic treatment since they are usually performed to improve appearance of your teeth. At Clear Dental Studio in Broomfield, we specialize in veneer application and can equip you with a set of stunning, effective veneers. For our other cosmetic and restorative services, click here.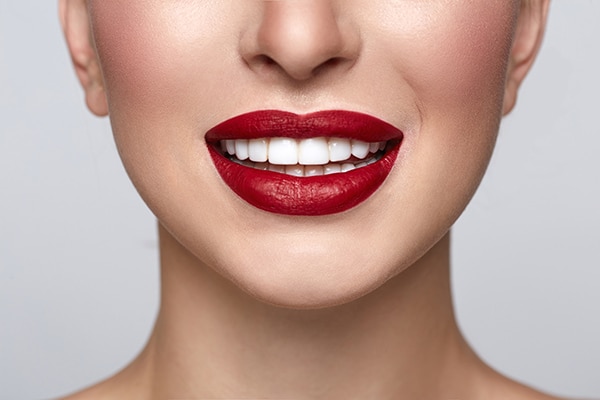 What Is the Veneer Application Process? Does It Hurt?
The process of veneers are similar to a crown. Local anesthetic is administered so you will not feel any pain during the procedure. Your dentist should make sure you are completely comfortable in the chair. In general, the procedure takes about an hour but can take longer depending on how extensive the cavity or fracture is.
Before preparing the teeth, impressions are taken and sent to the lab for a model wax-up. This model will demonstrate and propose your final smile design and help you achieve the goals that you desire.
Usually the veneer is a two-appointment process. (Preparation and Final Cementation)
Preparation Stage
Cementation
Once the veneer is back from the lab, the dentist will make sure your veneer properly fits, and is adjusted to your original bite. The fit can be double checked by taking a radiographic x-ray before the crown is permanently cemented. Once it is permanently cemented you will be able to go back to chewing properly and flossing regularly in that area.
Cosmetic & Restorative Dentistry
Schedule Your Cosmetic Dentistry Appointment with Clear Dental Studio Today!
If you live in Broomfield, CO, & surrounding areas and are in need of a dental evaluation, cleaning, assessment or any other dental services, turn to Clear Dental Studio. Dr. Martha Ha and her team of dental specialists are known for performing exceptional dental work for the residents of Broomfield and beyond and can do the same for you! Whether you need cosmetic, restorative, preventive, or surgery-oriented dental services, the choice is Clear. Call us today or book online to schedule an appointment at our Broomfield office.