What Are My Teeth Whitening Options?
Our dental office in Broomfield offers two main teeth whitening options – professional in office whitening and whitening trays and gels.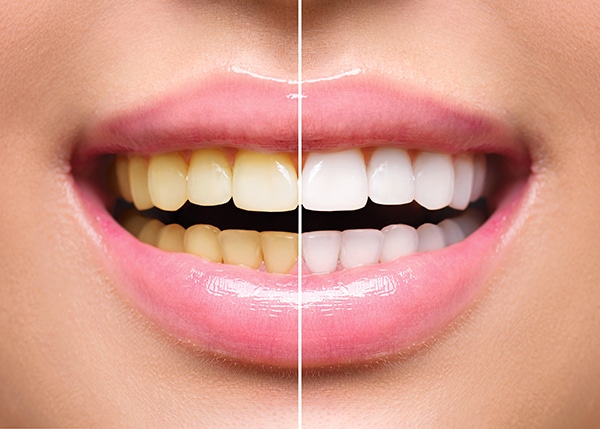 You may also supplement with over the counter whitening strips, toothpastes, and/or mouth rinses.
What Are the Side Effects of Whitening?
Whitening may not be for everyone. If you tend to have sensitive teeth or areas of recession, whitening may irritate those areas causing heightened sensitivity and discomfort. Sometimes after professional whitening you may feel more sensitive than usual. Symptoms are temporary and ibuprofen, aspirin, or Tylenol may be taken as needed. If you find that you still have sensitivity more than 3 days after or if the pain is progressively getting worse, please contact your dentist. Additionally, if you are using custom whitening trays and gel at home, try skipping a few days. This will not affect the whitening process.
Cosmetic & Restorative Dentistry
Schedule Your Cosmetic Dentistry Appointment with Clear Dental Studio Today!
If you live in Broomfield, CO, & surrounding areas and are in need of a dental evaluation, cleaning, assessment or any other dental services, turn to Clear Dental Studio. Dr. Martha Ha and her team of dental specialists are known for performing exceptional dental work for the residents of Broomfield and beyond and can do the same for you! Whether you need cosmetic, restorative, preventive, or surgery-oriented dental services, the choice is Clear. Call us today or book online to schedule an appointment at our Broomfield office.