What Is a Denture?
Dentures are custom made removable prosthesis that replace some (partial denture) or all (full denture) missing teeth. They are natural looking prosthetic appliances that can be taken out and put back into your mouth, resting on one's gums and bone for support. Dentures are part of the many cosmetic dentistry services we offer.
Full Dentures
What Type of Full Dentures Are There?
There several types of dentures including: Conventional full dentures, immediate full dentures, overdentures and partial dentures.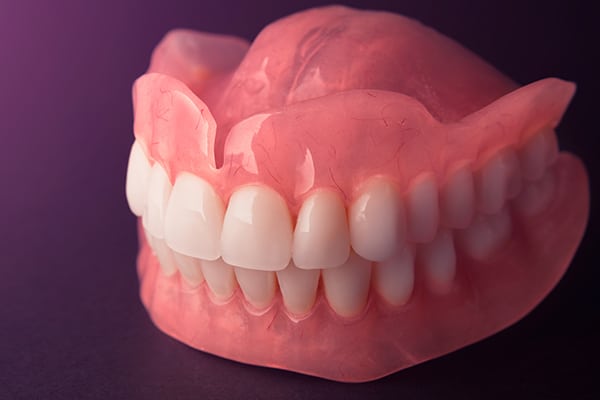 Are They Better Than Implants?
Every individual and situation is different. In general, dental implants are a superior choice in comparison to a full or a removable partial denture. However, there are pros and cons to both. Below is a comparison of two. Please consult with your dentist to see which is right for you.
Dentures vs. Dental Implants
Partial Dentures
What Is a Partial Denture? What Types of Full Dentures Are There?
A partial denture is a custom-made removable appliance to replace one or more missing teeth. The replacement teeth are attached to a gum colored acrylic base which can be held by a metal framework. There are three main types of partial dentures: with metal framework, flexible base, or flippers.
Partial Denture with Metal Framework – Strong, base is made out of metal, and clasps may be visible when you smile.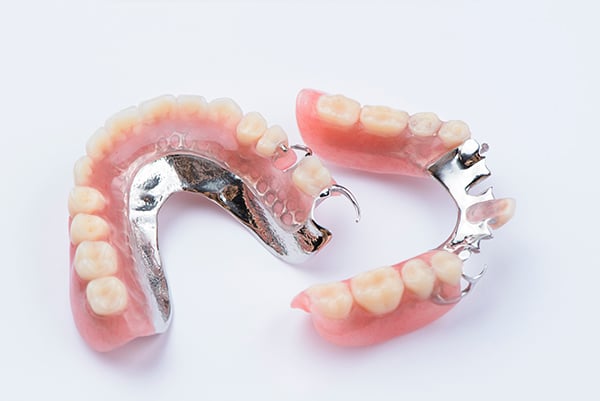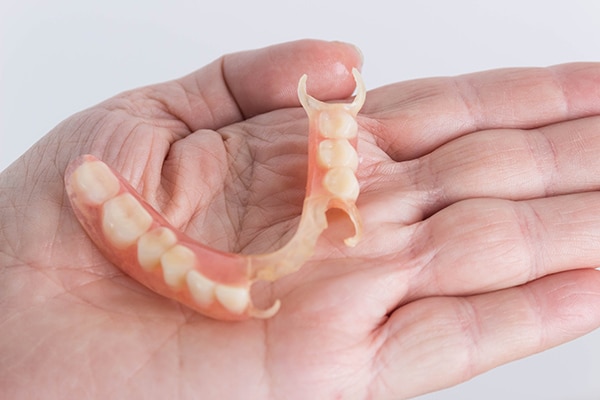 Valplast (Flexible) Partial Denture – Lightweight, comfortable and flexible. It is not as strong as metal partials, and if another tooth is lost – it cannot be added.
Flipper (interim) partial denture – Temporary one or two teeth partial that is easily breakable and meant for aesthetics not function. It is an interim solution while waiting to get a partial or an implant.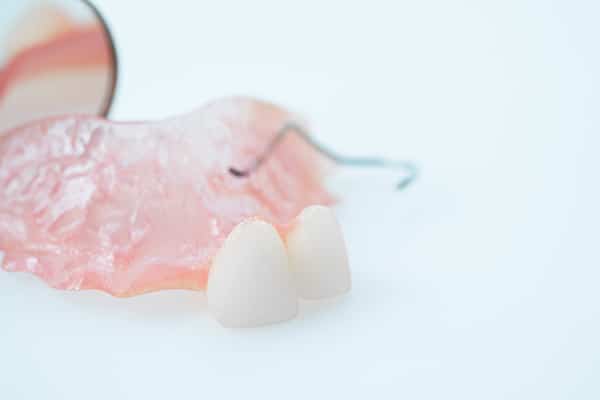 Cosmetic & Restorative Dentistry
Schedule Your Cosmetic Dentistry Appointment with Clear Dental Studio Today!
If you live in Broomfield, CO, & surrounding areas and are in need of a dental evaluation, cleaning, assessment or any other dental services, turn to Clear Dental Studio. Dr. Martha Ha and her team of dental specialists are known for performing exceptional dental work for the residents of Broomfield and beyond and can do the same for you! Whether you need cosmetic, restorative, preventive, or surgery-oriented dental services, the choice is Clear. Call us today or book online to schedule an appointment at our Broomfield office.